Ruisburo: Minus Pilots & Machinefabriek (& Orphax)
October 8, 2017 @ 20:00

-

23:00

€7,00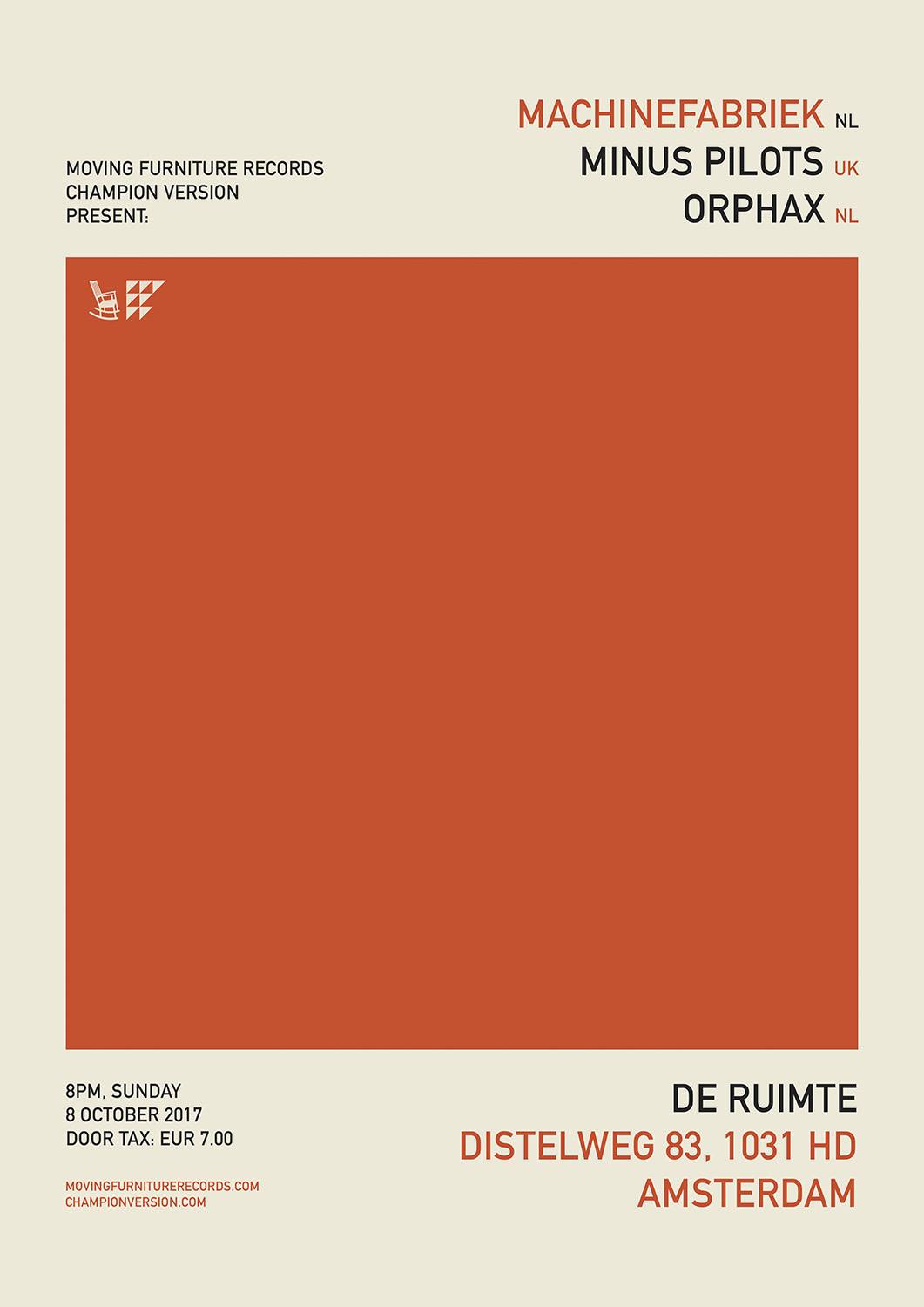 This evening Champion Version from the UK and Moving Furniture Records will join efforts to bring a great evening of experimental ambient and drone sounds. There will be three performances by Minus Pilots, Machinefabriek and an improvised collaboration between Minus Pilots, Machinefabriek & Orphax.
Minus Pilots (UK)
Sparse bass, delay, delay, delay, delay, delay, delay, gentle crackle…
Labels: Champion Version, Dronarivm, Eat, Sleep, Repeat, Fake Jazz, Futurerecordings, Panic Arrest, Superior Standards
Machinefabriek (NL)
Machinefabriek is the alias of Rutger Zuydervelt. Rutger's music combines elements of ambient, noise, minimalism, drone, field recordings and electro-acoustic experiments. His pieces can be heard as an attempt to create sonic environments for the listener to dwell in. Finding tension in texture, tone and timing, the result can be very minimalistic at first glance, but reveals itself upon closer listening. The devil is in the details.
Orphax (NL)
Orphax is a musical project with the focus on minimal ambient and drone music.
In the music there is a development towards microtonal sounds, where time and spatiality are important factors.
In this form of working the eventual result can be a static form of sound where development in the music becomes subordinate to the listener losing any sense of time.

http://www.orphax.com/