With Obscurum Per Obscurius we see Matthijs Kouw return to Moving Furniture Records after a first record with Radboud Mens.
Obscurum Per Obscurius is released on CD and digital and available here: https://movingfurniturerecords.bandcamp.com/album/obscurum-per-obscurius
Listen on Spotify, iTunes or Deezer.
About The Album
"The common matter of all things is the Great Mystery, which no certain essence and prefigured or formed idea could comprehend, nor could it comply with any property, it being altogether void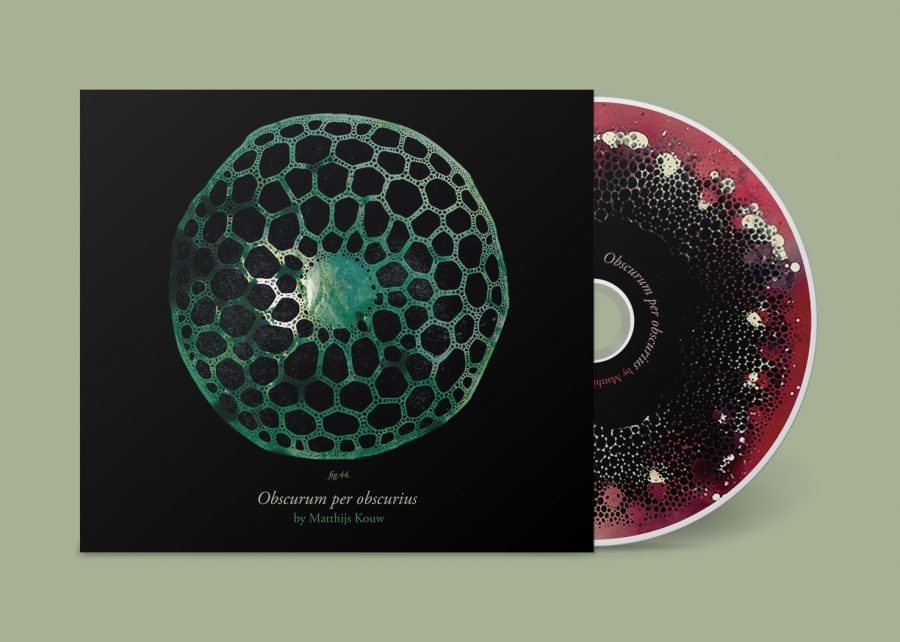 of color and elementary nature." Michael Griffin – The Human Alchemy
Alchemy, the art of creation by combination, proceeds in accordance with the experiences of the alchemist, who may explain the obscure by means of the more obscure – 'obscurum per obscurius'. Explaining the riddles of matter involved the projection of yet another mystery, namely the alchemist's own gaze and approach, into what was to be explained. Today, alchemy is commonly understood as a premature stage of chemistry, which is seen as superior due to its commitment to scientific rationality and objectivity.
The tracks on this album were composed over an extended period of time through a laborious and intensive practice, in which moments of creative inspiration and creation, fraught with possibility, have ultimately become obscured in the final work presented here. This is nothing to lament, for any act of creation ultimately actualizes a multitude of possibilities in some particular form. The alchemist accepts and embraces this fact, whilst allowing this multitude, the realm of the obscure, to continue to resonate in the ongoing act of creation.