Together with eight other labels we present you our second 7″: Rat Licker by Dead Neanderthals. 
Rat Licker
2020 has been one of the worst years in recent history: a global pandemic with deadly outcomes, hateful police brutality leading to cold-blooded murder of countless black people and a wack conspiracy theory about a satanic, pederast network of the elite which further derailed society.
These circumstances have been a direct inspiration for the Rat Licker 7" by Dead Neanderthals. Rat Licker is a scorching 12-tracks-in-9-minutes record that not only reminds us of the early days of Dead Neanderthals, but also of classic bands like Naked City and Painkiller. Frenzied saxophone squealing and coked-up punk rhythms are joined in unholy matrimony to drill a hole in your skull.
To emphasize that not all has been lost in 2020, the 7" is brought to you by a collective of like-minded record labels and distros that want to operate in unity to show that together we can achieve much more than alone.
Rat Licker is brought to you by: Utech Records (US), God Unknown Records (UK)
Sentencia Records (ES), Burning World Records (NL), EveryDayHate (PL)
Moving Furniture Records (NL), Consouling Sounds (BE), Saw-Whet Distro (CA)
and Dead Neanderthals (NL).
7″ limited to 300 copies or digital and available in our webshop.
Or find the album on your preferred streaming service:
Dead Neanderthals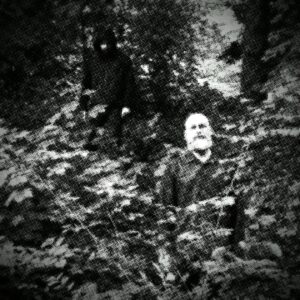 Earth was once a place where organisms lived in harmony with their environment. When dust from a distant galaxy reached the planet, unknown forces surged for what seemed an eternity and created a rift in the harmony.
From this rift came two humans who felt the need to develop themselves in unexpected ways. Augmenting themselves with knowledge and instrumentation, they eventually began to call themselves Dead Neanderthals. In the years that followed, they tried to understand life and God. Interactions became more adventurous and travels more elaborate. Yet they yielded little answers.
Continuing their search, Dead Neanderthals set out for the solar system. As answers slowly emerged, their horizons shifted. Their ultimate goal is currently unknown, but it probably lies far beyond the borders of this galaxy.