As part o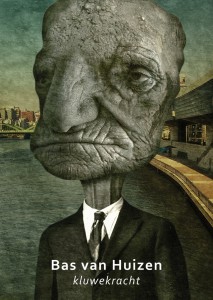 f CD-R Day today we release the new album by Bas van Huizen: Kluwekracht. This is his first album for Moving Furniture Records.
Kluwekracht is released as limited CD-R in lovely full color A5 sized artwork in an edition of 50. All placed orders will be shipped December 1 or 2 (due to a small delay with the artwork).
You can purchase Kluwekracht through our bandcamp shop here: https://movingfurniturerecords.bandcamp.com/album/kluwekracht
Bas van Huizen is a Dutch artist based in Xi'an, China.
He mainly uses guitar, voice, found objects and computer to record work that ranges from beat based electronic music under the moniker Basi Goreng to more abstract works under his own name. In 2013 he added another pseudonym to his discography with an experimental noise album by Shoganai.
In addition to music and sound art Bas van Huizen is also active as a video artist creating animation, music videos, live visuals, and video installations.